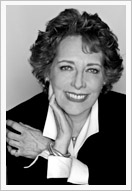 This site, a work in progress, houses my writings and my interests.
I am a pediatric neurologist and a brain development researcher.  My main focus is autism.  My approach to autism is rooted in my own research findings, in my clinical work, and in several decades of study prominently featuring systems theory and other interdisciplinary approaches.
After much thought, I have come to the formulation that autism may be most comprehensively understood and helped through an inclusive whole-body systems approach, where genes and environment are understood to interplay.
In autism I had to rethink everything I thought I knew based on the following phenomena: 1) the presence of atypical pervasively large brains in a condition defined by discrete behavioral features, 2) the identification of tissue changes in the brain consistent with chronic medical challenges, 3) the increasing numbers of people with autism, 4) the brilliance (sometimes hidden) of many people with autism, and 5) the presence of people who have "recovered" or profoundly improved their well-being in a condition that had been considered "hopeless" and lifelong.  My whole-body systems and gene-environment approach is a framework that can incorporate all these anomalies.
I also have great concerns about our planetary environment.  We are at an evolutionarily novel and grave turning point.  Given what is at stake, I propose that all of our challenges be viewed through this lens.  The nature and growing frequency of autism merits being viewed in this light.  So does the nature and growing frequency of many other chronic illnesses.
Please join me in reflecting upon these and related concerns, and in formulating strategic and leveraged interventions.